How Covid Has Changed Reputation Management? | Vicinus.ai
When the Covid-19 pandemic struck, it induced a tectonic shift in almost every industry. Businesses, as a result, had to grapple with changing consumer behaviour and purchasing patterns. While online reviews have always played a key role in brand perception, they have gained more prominence in a post-Covid world. In this unprecedented time, one thing is certain. Covid-19 has pushed businesses to really pay attention to reputation management. In fact, it offered the perfect opportunity for companies to stand out by putting forward superlative shopping and customer service experiences. 
According to research conducted in March 2021, 85% of customers value online reviews the same as personal recommendations. As consumers have increasingly moved online, reputation management on the web has become even more vital for a business to prosper.  
Covid-19: The Pandemic That Changed Everything
It is safe to say no one was prepared for the pandemic. When businesses were shut down overnight, panic grew among the masses to hunt down even basic essentials. So, it was only natural for many to vent their frustration through online reviews. 
Businesses came up with a variety of ways to tackle the situation. Some companies took the time to respond to every negative review. They apologized for bad experiences and took steps to remedy them. 
When Google tried to prevent the onslaught of malicious reviews by temporarily disabling reviews, some companies took the opportunity to set themselves apart from the competition. Chatmeter added a banner notice on its website giving visitors this news. Not just that, it offered them an opportunity to submit reviews that would be added once Google turned review submission back on.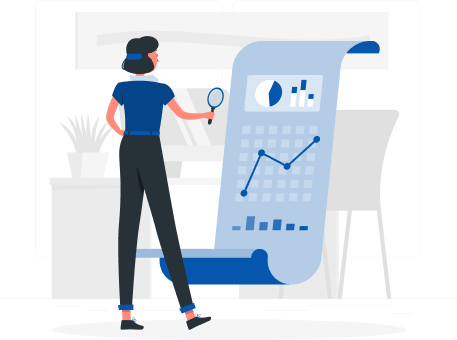 What Can You Do to Improve Your Brand's Reputation?
Now, more than ever, consumers are sensitive to a brand's reputation before buying from it. How can you invest in reputation management in a post-Covid world? We give you some tips. 
Communicate with Your Customers
During the pandemic, consumers experienced uncertainty throughout their shopping journey – from order status to availability of products. So, it's more important than ever to communicate with your customers and give them the right information. Be polite and reply to every inquiry or feedback to instil confidence in your buyers.  
Control Misinformation
Do not fear false information or trolling you might come across in your review management efforts. If you find yourself under attack, take help from your industry partners and the right authorities. However, refrain from attacking reviewers spreading misinformation with malicious intent. 
Automate Reputation Management
The market has an array of digital tools that help you manage your business's online reputation. Use them to your advantage to monitor reviews and automate responses. With the right tool, you can communicate with customers effectively and control misinformation with ease. 
Parting Thoughts
Today, there is an increased focus on the online reputation of businesses. Only when you inspire confidence in your prospects can you turn them into buyers. With an increase in online interactions between brands and their audiences, there is no reason to not invest in a reputation management strategy!