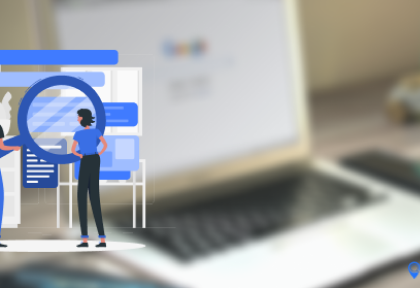 Google Posts During Covid-19: Essential & Automated | Vicinus.ai
Google Posts have always been a great way of engaging with your customers. However, during the Covid-19 global pandemic, Google Posts have become even more necessary. With businesses slowly adjusting to the 'new normal, the safety of customers has become a priority. This means that these measures need to be communicated effectively to potential customers in an accessible way. 
What Are Google Posts?
Before discussing how Google Posts are essential during the Covid-19 crisis, we'll first define what posts are and why they're important for every day in your business.
'Google Posts enables owners of Google My Business profiles to post content directly into the search engine results pages.'
They are essentially an easy way for businesses to share messages which show up on the local panel on Google Search and Google Maps. Created in the Google My Business dashboard (or in Vicinus) they will show up in the search results for branded keyword searches. 
Each Post can be up to 300 words in length and include a photo. You can also add a clickable call to action button and a date range for events.
Google Posts During Covid-19
Thankfully, during the pandemic, Google has provided many businesses with new ways of communicating with their customers. This has helped not only the business's engagement with customers but also reassured customers about the safety and operational hours of the stores and/or premises they are intending to visit. 
These posts have helped businesses:
Continue their business operations during the pandemic
Avoid unnecessary travel
Update safety measures
Update business hours
Communicate any concerns customers may have
Provide business updates to customers 
How Can I Use Posts During Covid-19?
As touched on above, Google posts during Covid-19 allow businesses to communicate necessary information with their customers. This can be anything from closures, temporary closures, curbside pickup, safety measures, and more (depending on the industry your business is in). 
For information like above, posts are preferred over other types of Google posts such as events, news and offers as they appear as a priority on your Google My Business page. 
How Can I Post Google Posts?
To directly post on a single Google My Business account, simply follow the step-by-step guide below:
Sign in to your Google My Business account
Click on the location you want to add a post to
Click 'post' on the left-hand side
You will be redirected to the post creation page
Click on the 'Covid-19 info section
Write your post content
Add a button (this can be anything pertaining to your business such as book, register, and learn more). In this button, you can add an associated URL too.
Click 'publish'
You're done!
How Can I Post on Multiple Locations?
Posting frequently on Google My Business listings with current offers and events keeps customers engaged and aware of your business.
This is where Vicinus comes in handy. Vicinus features an auto-scheduler tool to help schedule promotions across all business listings. Posting frequently on Google My Business listings with current offers and events keeps customers engaged and aware of your business.
By doing this, you can optimise conversions for your business. Please get in touch with us for more information: contact@vicinus.ai or book a demo with us!