6 Best Ways to Follow Online Reputation Management Trends 2021 | Vicinus.ai
In today's scenario, brand online reputation is one of the important factors that has an immense effect on the success of the business. At present, several effective online reputation management strategies are available to help brands excel in their chosen niche.
The big challenge that marketers face within the ORM domain is keeping update with evolving trends. So, let's discuss the six best ways to follow online reputation management trends in 2021.
Before exploring the trends, let's know what e-reputation means and what is its significance?

An online reputation or e-reputation, defined as the reputation of a company, person, product, service, or any other element on the digital platforms. This online reputation is impacted by the content an organization distributes, the reactions of and interactions with web users, activity on social networks, etc.
E-reputation management comprises establishing, maintaining, and monitoring all information that is publicly available online about the business, as well as repairing any negative comments or information that have been published online.
Why is Online Reputation Management is Important?
87% of Consumers Now Read Online Reviews for Local Businesses – Small Business Trends
Customers have become more meticulous when trying new brands. They are relying on social and digital recommendations to make decisions for everything in everyday life, with brands having to pivot and transform based on their changing needs.
84 Percent of People Trust Online Reviews As Much As Friends.
Hence, having such a big impact of e-reputation on any business's future endeavors, it is of utmost importance to maintain a good reputation in the digital platform. Hence to attain this e-reputation in 2021 successfully, the best effective online reputation management trends are as follows.
Here are the best 6 ways to follow online reputation management trends 2021
1. Excellent Social Media Engagement
The digital world has never been as powerful as it is in the current time. With the help of the internet, it is very easy to reach out to your customer segment than offline.
Moreover, it also plays a key role in bridging the gap between you and your customers by posting relevant, compelling, and well-curated content.
This will not only generate more leads and sales but will also help in establishing a more conversational atmosphere, where customers can openly share their thoughts and feedback about the products and services offered by the company.
Ultimately, it provides a deep level of engagement which consequently help in gaining more loyal customers.
2. Empathy as an asset for Online Reputation Management
Customers are the most valuable asset for any business, so brands should make them feel valuable and important whether it's social media or any other platform. Because more likely, a good perception could lead to a good business. Therefore, it is always recommended for a brand to attend to customers' queries, grievances, and complaints sincerely, and also respond to them with compassion. In recent times, Empathy plays an important role in getting business. According to Forbes, empathy is vital in moving your business in a forward direction. If customers like your brand, they will be going to recommend you in their circle and can also become your loyal customer.
3. Manage Negative Trolls for Online Reputation Management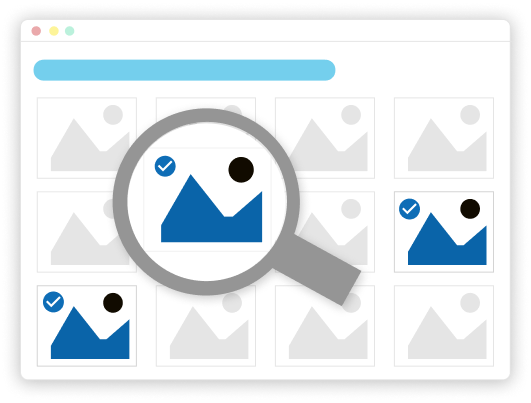 One must understand there is a big gap between complaints and trolls. Trolls are intentional, and their sole aim is to damage the company's reputation. Thus, it is essential to identify them and give no attention any further.
Giving them attention will only waste time and energy. Furthermore, clicking on negative comments many times will give Google the impression that it is relevant. Hence, it is important to ignore them.
4. Have User-generated content like testimonial videos

ORM is all about content marketing through any platform. According to Wyzowl's (leading animated explainer video company), people watch an average of 16 hours of online video per week, and also 84% of people are more convinced to buy a product or service by watching a brand's video.
This research shows customers have a quick/confirm response rate on video marketing. So, having engaging video content will definitely enhance ORM. So, in this case, what could be better than a customer's testimonial videos for the product.
These videos could be very influential and effective. Future customers will feel connected after watching such videos and one can also tailor these videos considering any particular customer segment expectations.
5. Multichannel Marketing Strategies Implementation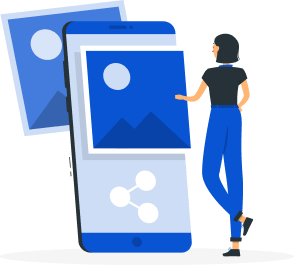 In recent times, due to a plethora of options, customers are much evolved and have high expectations. They not only surf about a brand, product, or service on social media and Google but also consider review sites, corporate and eCommerce websites, press releases, blog pages, social media profiles, and many more.
Hence, the adoption of a multichannel marketing approach emerged as mandatory for any brand. It will certainly turn out to be a beneficial move if they manage their efforts accordingly.
They can establish a spectacular image by diversifying their online reputation management strategies and engaging them on a multi-channel level. This move will no doubt elevate the image of the brand's online appearance and also the perception about it.
6. Utilization of Smart ORM Tools for Online Reputation Management
In this unprecedented time, it is very important to be proactive. But without knowing where you stand, you cannot make advanced strategies. Moreover, tracking down and analyzing every comment on a daily basis is a very exhausting job.
Here ORM tools are very significant.
The reputation management tools help in understanding the current situation of a brand's reputation. Whether it's a corporate brand, these tools will allow assessing the existing reputation in the digital market space, remove out the negative sentiments registered, and mitigate the associate risks that are likely to hurt the brand's reputation.
During the 2020 pandemic crisis, these tools were already in the limelight and they are certainly high in trends, this year as well.
No doubt these trends will be going to help in establishing and maintaining effective reputation management. Now is the best time to put your seat belt on and revise your reputation management strategy accordingly.