How to Manage Reputation for the Retail Industry? | Vicinus
Did you know that 94% of customers don't buy from a brand because of negative reviews? If you're part of the retail industry, you know just how important reviews are for your prospects to make a purchase decision. Despite the noise on the web, 84% of customers give online reviews the same weight as a personal recommendation, so reputation management in retail is crucial.
It implies reputation management plays a significant role in the retail business.
Good and bad reviews are part and parcel of running any business. But, it is especially critical for retail stores to tune in to how consumers talk about their brand and respond accordingly. Customers are more likely to trust stores with an active online presence and a candid approach to feedback. What's more, roughly 63.6% of customers check your reviews online before visiting. 
As the retail industry adjusts to post-pandemic disruptions, competition in the market is stiff. If you manage or own either an online or offline retail store, you know that reputation management goes hand-in-hand with quality products and exceptional customer service to drive sales. 
Undoubtedly, your online reputation is pivotal in drawing more people to your business.
Customers Rely On Reviews, Ratings, and Comments
It might be an understatement to say that your retail store's online reputation matters. While you can invest solid marketing and advertising dollars, consumers are more likely to believe third-party, authentic, and user-generated reviews. You can think of this as the digital word-of-mouth you want to boost. Yes, an average customer reads at least 10 reviews before trusting the brand. 
If any of your business locations have negative reviews, unanswered and unresolved, it essentially drives potential customers away. But fret not! By practising methodical reputation management to improve your digital presence, you can engage customers and turn them into online advocates for your retail store. Here's how you can do that.
Proactively and Methodically Manage Retail Reviews
Customers can leave reviews any time of the day, and they expect their comments to be heard, acknowledged, and responded to. To enhance your online business profile and ensure that you don't miss any review, establish a daily or weekly schedule for responding to them. Locate the platforms where customers frequently drop reviews and reply to both negative and positive ones.
When you regularly receive and respond to feedback, you build customer loyalty over time. As more customers leave online reviews for your business, your average ratings are bound to rise. While consistency is key for good review management, research says that 53% of consumers expect a response from businesses within 7 days, but a faster response is even better. 
Once you have responded to feedback, don't forget to request the customer for a positive review. You can use pop-ups, graphical email templates, mobile app rating requests, etc., to streamline the experience. Choose a site most relevant to your business, be it Google Play, Facebook, or any other platform and ask your customers to drop feedback. 
It is also crucial to request reviews right after a service experience or a customer visit. Instead of waiting for the weekend or the end of the day, send requests at the right time. Studies have shown that customers are 10% more likely to respond mid-week and an extra 5% in the morning.
Engage With Customers and Respond to Reviews Publicly
Like it or not, as a retail shop owner, you are likely to encounter a negative comment every now and then. Instead of ignoring such comments, use the opportunity to resolve your customer's issue and improve your processes. Besides, 45% of consumers will visit a business that responds to negative feedback. 
Equally important is how you communicate with your customers. Yes, 82% of customers agree that a review's content affects purchase intent. If you've received negative feedback, apologise for mistakes you've made, fill in the customer publicly about how they can connect with you, and be grateful to them for their time and response. Never blame the customer or argue online. This can be detrimental to your reputation. Even if an issue isn't fixable, acknowledge negative reviews. If the issue is resolved and the customer comments again, highlight that as well.
If a positive review comes your way, thank the customer for sharing their experience. You can add a personal touch to your response as well. If there's an anecdote or a special titbit you remember about the customer, share it. This shows you take the time to build a relationship with your customers.
Pro tip – if you consistently reply to and resolve negative reviews, customers are m
ore likely to trust your store and leave positive comments in the future. 
Optimise Your Business Listings for Review Management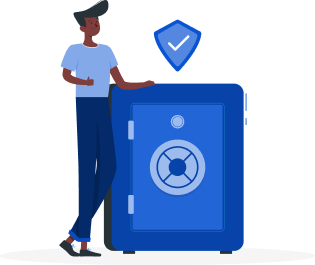 While retail reviews are indispensable, so are online business listings. The digital version of yellow pages, business listings record all the contact details and information of your shop online. Facebook, Google, or Yelp are popular listing sites where you should enlist your business, verify details, and update the information regularly.
Whenever customers look for a retailer online, they usually search for the nearest outlet with the best ratings. So it's important for your business to not only show up on Google but to have a solid rating, correct address, and up-to-date phone number. Your business name, phone number, photos, address, website, and hours of operation should always be visible to customers. 
Keep monitoring your listings online and never leave any missing data fields. 
Leverage Social Media Platforms for Retail Industry
A tried-and-tested method of increasing customer engagement and boosting your reputation is via social channels. Did you know that more than 78% of consumers discover retail products through Facebook, 83% of customers discover them via Instagram, and 90% use Pinterest? You can utilise these social media platforms as forums to engage your customers.
Encourage customers to review your products, start conversations with old customers, and create a sense of community on the platform. These positive conversations can also become stellar content for your Facebook or Twitter ads, highlighting the customer experience one can expect from your brand. By building a trusted name, you can effectively drive traffic to your brick-and-mortar outlets or online store.
Summing Up Reputation Management for Retail Industry
Not managing reputation in the retail industry can cost you, potential customers, especially when there are more retailers than ever to choose from. When you truly and empathetically listen to people who place their trust in your business, the positive effects resonate beyond the bottom line.
So, what are you waiting for? Roll out a strategy and in a world of mixed messages, be all ears!