What is Google My Business?
| Vicinus.ai
Google My Business (also known as GMB and previously known as either Google Local or Google Places) is simply a business listing on Google.
However, unlike other online business directories, such as Yelp, GMB is a much more essential element of growing your local SEO presence. 
This is because GMB profiles can be very detailed. This level of detail is then used in other important places in search results, creating higher online visibility.
Some of these places GMB influences the visibility of your business are: 
Google Knowledge Graph: This is the top right-hand area of Google search results on desktop and it shows up near the top on mobile searches. This type of search usually shows up when someone searches for your specific brand on Google. For example, 'Starbucks' rather than 'Coffee Shop'.
Google Local Pack: These are the three local listings that appear beneath the map when a search is made for businesses related to yours in a particular area. For example, 'coffee shop near me' or coffee shop London'.
Google Maps: This is a frequently-used app to get directions and is also used to discover businesses too. Google Maps is available on Apple, Android and almost all other devices, as well as mobile and desktop too.
What will Google My Business do for my Business?
GMB listings allow your potential customer to find your business and potentially buy your products and/or services. From your GMB profile, you are able to add images, details about your business, and even respond to customer reviews too. This helps make your business stand out from its competitors in local searches.
GMB profiles are the main way your business can compete in local search. It is one of the first places your potential clients will go when searching for businesses similar to yours.
Why is Google My Business Useful?
Mostly, GMB is useful in order for your business to be found by potential customers when using localised keywords. These are keywords associated with your specific geography such as 'near me', 'London', or wherever your business is located.
GMB is most useful as these searches can happen in a variety of places, and Google My Business profiles can inform the search results. 
Some of the places where searches can happen are:
Google app search
Search in a third-party browser or Google Chrome (mobile/desktop)
Maps in mobile/desktop browser searches
Google Maps app
Home voice search
Google Assistant voice searches
GMB is again useful in the fact that when it has access to the searcher's location, local results can be determined from simple searches with local intent. These can be as simple as 'coffee' or 'car wash' and don't necessarily have to have the 'near me' or specific location attached to it. 
Again, depending on where your potential customers are searching, your business could also show up in the local pack as a result of your GMB listing or even get the results read out to them by Google Assistant.
Can I Get Data from my GMB Profile?
Short answer: yes! When you have fully set up, claimed, and optimised your GMB listing, you will have access to Google My Business Insights. These insights give information detailing where your customers have come from as well as how far away from your business they are looking for directions.
How Can I Fully Optimise My GMB Listing?
GMB profiles are constantly being updated, with Google adding new features all the time. GMB profiles no longer just rely on basic information about your business, they also include links to your social media profiles too. 
Google has also introduced User-generated content too. These are 'subjective attributes' as well as any photos they take of your business premises and your products and/or services too.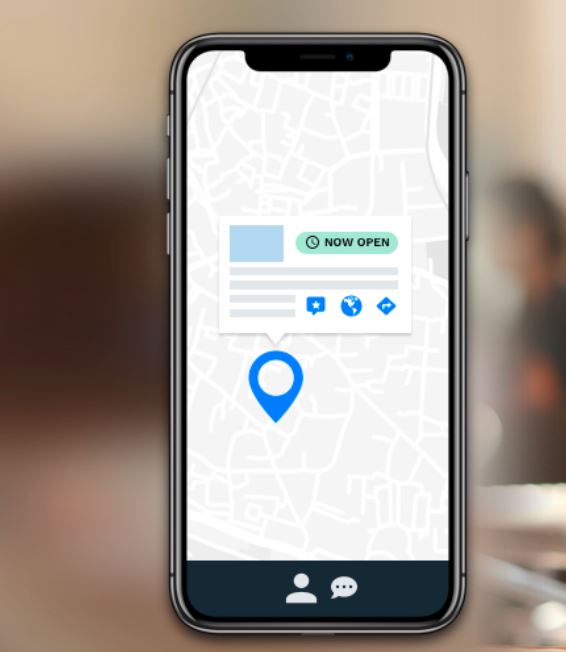 Some newer features which have been added to GMB are:
Google Posts: These allow you to promote offers and services through Google Maps and the Knowledge Graph too.
Google Q&A: This is a great tool for interacting with your customers. It allows your customer to ask questions about your business on your GMB profile and you to directly answer them too.
Suggest An Edit: This area allows customers to submit edits to your business details such as an address, phone number, and even opening times.
Google Reviews: This is a very important feature for your business. Gaining quality reviews is necessary for your customers to build trust in your business as well as to potentially buy your products and/or services too. This means that responding to them is also an important part of building this trust too. Reviews have been shown to significantly impact rankings and click-through rates on Google.
How Can I Automatically Respond to Customer Reviews?
Vicinus can help with responding to reviews. Sometimes, with the sheer amount of reviews to respond to on a daily basis, it's difficult to individually respond. However, Vicinus assists with monitoring reviews through machine learning sentiment analysis. Additionally, an integrated CRM (Customer Relationship Management) increases review quantity.
Monitoring reviews and interacting with customers will help increase brand trust, conversions, and user actions. For more information, check out our blog post.